Having been established over 70 years ago, Yuma School of Beauty offers a quality cosmetology education for aspiring beauty professionals. They were looking to give their website a fresh, modern look that would attract prospective students.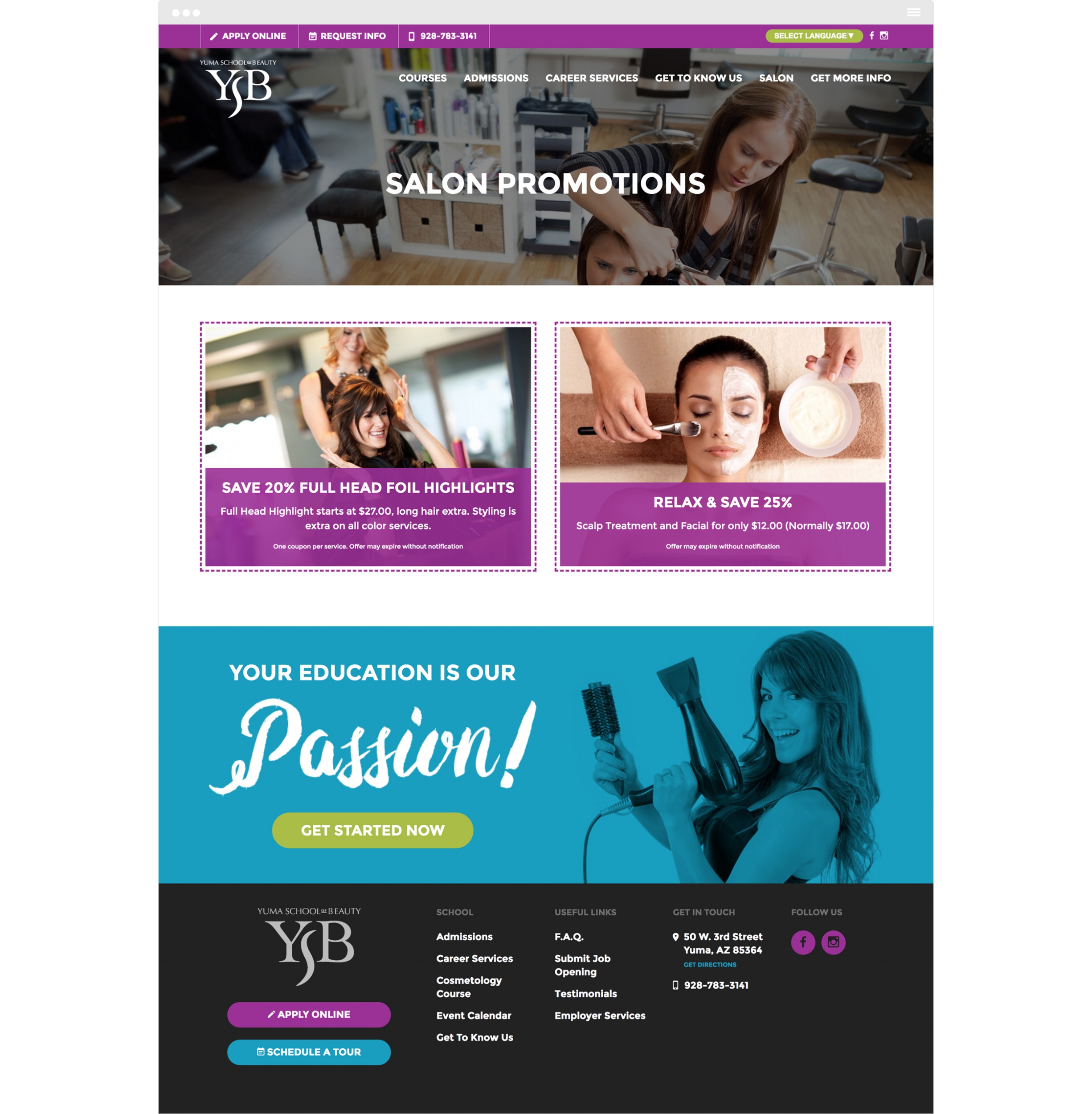 Using bright colors, action photography, and a quirky handwritten typeface, the website communicates the fun atmosphere at the school while showcasing what it's like to be a student.
"The team was efficient and the website went live on time with very little effort from me. I noticed an immediate difference with the amount of traffic we received from prospective students."
Meredith Young — Owner, Yuma School of Beauty